Projects available at Radboud university medical center (Nijmegen, The Netherlands)
Project 1: analysis of genomics and clinical data by artificial intelligence to support risk stratification in national screening programmes
Project 2: e-health applications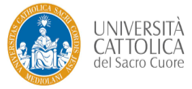 Projects available at Università Cattolica del Sacro Cuore (Rome)
Project 1: telephone follow-up of patients after a colostomy
The number of patients with colostomies is increasing worldwide. Stoma surgeries lead to problems with both physical and psychological functioning. Telephone follow-up of patients returning home with a colostomy is becoming a common approach to provide support to patients after hospital discharge.
The aim of this project will be to explore the effects of telephone follow-up of patients returning home with a colostomy, using the VALIDATE approach as reference.
Project 2: orphan drugs
We live in an era of unprecedented growth in the development and use of so-called "orphan" drugs to treat rare diseases, which are poised to represent more than one-fifth of pharmaceutical expenditures by 2022. This use has been facilitated by legislative and regulatory incentives worldwide. However, health systems have not yet made a concerted effort to understand whether and how rare diseases require special considerations on their part and how to adapt traditional methods of HTA to accommodate these situations.
In this project, we will explore a similar adaptation in the light of the VALIDATE approach.
For both projects it is possible to conduct the work at the institute or remotely. Contact: Pietro Refolo (pietro.refolo@unicatt.it), Dario Sacchini
(Dario.Sacchini@unicatt.it)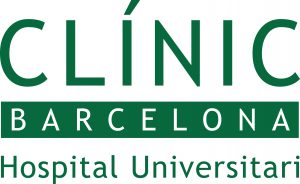 HTA Unit at Hospital Clínic de Barcelona
Hospital Clínic de Barcelona (HCB), ​​with more than 100 years of history, is a public health care centre being a reference for the city of Barcelona, ​ Catalonia and the world. The HCB acts as a community hospital for its geographical area of ​​influence in the city of Barcelona (population attached 540,000 inhabitants), and at the same time acts as a high-complexity and high technology hospital being for some diseases and procedures the reference hospital for all Catalonia and Spain. HCB has three main areas of activity: health care, research & innovation and teaching
It covers almost all medical and surgical specialties and leads alliances with various healthcare institutions to provide the highest quality care. The Hospital is placed in a leading position when compared with other hospitals in Spain with the same category. The leader position is based on both efficiency and quality indicators, and reputation among patients and professionals.
It has also a long tradition in research & innovation and it is placed in a top position nationally and internationally. Most research activities are carried out through the August Pi i Sunyer Biomedical Research Institute (IDIBAPS). IDIBAPS the Spanish health research centre with the highest scientific production and ranks among the top 25 worldwide.
The third area of activity is teaching. HCB carries out teaching activities at the undergraduate and graduate levels, which includes resident training and continuing education activities. HCB is linked to the Barcelona University, and its professionals provides with lectures at the Medicine School.
The Assessment of Innovations and New Technology Unit is placed under the Research & Innovation Directorate. The Unit aims to develop and promote an innovation and evaluation ecosystem at Hospital Clínic. It is also in charge of supporting the systematization of the technological innovation processes, which includes the evaluation and transfer of knowledge from research results to daily clinical practice and to the decision-making bodies of the hospital,  in order to support decisions in the field of investments and strategic lines in healthcare processes and medical technologies for the hospital.
Projects to be performed at the HTA unit of Hospital Clínic de Barcelona (

already chosen by students

!)
Project 1: ITMMAS
Aortic stenosis (AS) is associated with a decrease in life expectancy, quality of life and a high economic burden. In many health systems, the management of AS still works in silos and patients are still rarely involved. This leads to a late and inadequate diagnosis and risk-stratification and a variability in clinical practice where the inclusion of patient preferences in decision making and the adequate support to palliative treatment is scarce. A new integrated care model has been proposed called "Innovative Transversal and Multidisciplinary Management of Aortic Stenosis (ITMMAS)", which aims to put the patient in the centre of care by means of a better integration of the different levels of healthcare (primary care and hospital) and different profiles of care professionals (different specialities needed in the management of this type of patients and social care professionals). ITMMAS develops and uses innovative technologies and considers patient preferences and has been proposed at the Hospital Clinic Barcelona. As a new "complex technology" it should be properly evaluated using the VALIDATE approach as reference.
Project 2: QIAGEN
Hematopoietic transplant patients can suffer a wide range of complications after the operation. One of the most prevalent symptomatology is diarrhoea with two differential diagnoses: Graft versus Host Disease (GvHD) or Gastrointestinal Tract infection. These two complications have a very different therapeutic approach and that is the reason why an early diagnosis can lead to a faster, more specific and appropriate treatment. The Stat-Dx diagnostic device is a rapid PCR test to be implemented in Hospital Clinic Barcelona that detects microbiological pathogens in stool samples to determine what is the underlying cause of the complications of the patient. The aim of this project will be to assess the effects of the Stat-DX diagnostic device for this type of patients using the VALIDATE approach.
Project 3: adverse drug reactions
Adverse drug reactions (ADR) are one of the leading causes of morbidity in developed countries and represent a substantial burden on health care resources. Drug prescribing errors may lead to ADR to patients, many of which are preventable. In recent years, a large amount of clinical information has become electronically available along with the development of health information technology, and this information is expected to be applied to improvements in the quality of care. OntoPharma is a Clinical Decision Support System (CDSS) based on ontologies to be implemented at Hospital Clinic Barcelona, that uses electronic clinical data and provides alerts to clinicians, with the purpose of reducing errors when a drug is prescribed and ultimately avoid ADR. The aim of this project will be to assess the impact of the SSDC using the VALIDATE approach.

Projects available at Linköping University
Project 1: Priority setting for orphan drugs
The aim of the project is to understand how decisions on reimbursement of orphan drugs is made in different European healthcare jurisdictions.
Project 2: Priority setting for privately funded plastic surgery
The aim of this project is to analyze how complications arising from privately funded plastic surgery could, and should, be handled by a publicly funded healthcare system.
Other potential topics are:
The role of family/significant others in cost-effectiveness analyses for pharmaceuticals – ethical pros and cons
The development cost of orphan drugs
Cost-effectiveness analyses of assisted reproductive technologies – how to assess the QALY-gain? (related to project on uterus transplantation)
A minimum threshold for patient relevant benefit in pharmaceuticals – ethical pros and cons.
Priority setting of elderly patients to intensive care during the Covid-19 pandemic – an international perspective
For all topics it is possible to conduct the work remotely. For more information, please contact: Lars Sandman (lars.sandman@liu.se)

Project 1: Technology assessment of particle therapy
The aim of the project is to assess the added value of particle therapy (proton therapy and / or positive particle therapy) versus chemotherapy and / or radiation therapy.
Project 2: Personalized medicine
The aim of this project is to assess the added value of new potentially effective and expensive technologies that make use of individual biological characteristics of patients (e.g. immunotherapy, personalized cancer medicine, organoids) for which traditional (epidemiological) methods of collecting evidence (i.e. on a group or population level) are not sufficient.
Project 3: Organoids
The aim of this project is to (i) map the field of research on organoids (organized clusters of cells generated in vitro from different kinds of stem cells through the use of 3D tissue culturing methods), (ii) perform a comprehensive HTA of organoids.
See for more information: HTA and Organoids HYBRIDA
Contact: bjorn.hofmann@medisin.uio.no; j.h.solbakk@medisin.uio.no
For all projects it is possible to conduct the work remotely. Contact: Bjørn Hofmann (bjorn.hofmann@medisin.uio.no)